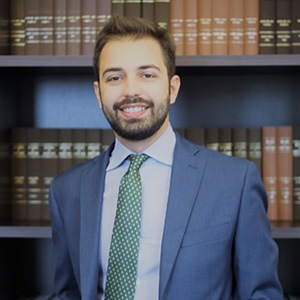 Alberto obtained the license to practice law in 2019. he graduated in 2017 with full marks from the LUISS Guido Carli University in Rome, producing a dissertation on Spanish insolvency law, supervisor Professor Vincenzo De Sensi.
On the same year he spent a month as researcher in Madrid, Carlos III University, hosted by Professor Isabel Candelario Macías.
In 2015 he gained a scholarship for the Overseas Interchange Program at the Law University of Belgrano, in Buenos Aires, Argentina.
He collaborates with Comandè Di Nola Restuccia Avvocati since October 2017 and works in the fields of corporate, bankruptcy, banking and contracts law.
Italian mother tongue, he speaks also English and Spanish.
Main areas of competence:
Commercial law, Bankruptcy law, commercial and bankruptcy Litigation; Civil contract law ; Banking and Finance.