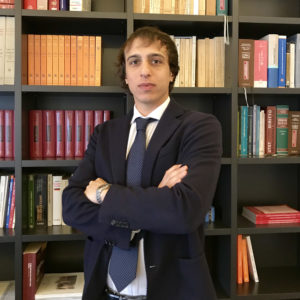 Marco La Duca graduated in law in October 2019 at the University of Palermo, discussing a thesis in Criminal Procedure Law entitled "The evaluation of criminal evidence in trials for mafia events", with the supervising of Professor Daniela Chinnici.
In the 2014-2015 he took part in the Visiting Mobility Project and attended the faculty of law of the University of Granada, taking, among others, the Economìa Polìtica and Historia del Derecho y de las Instituciones exams.
He started collaborating with the CDRA – Comandé Di Nola Restuccia Associati studio in December 2019.