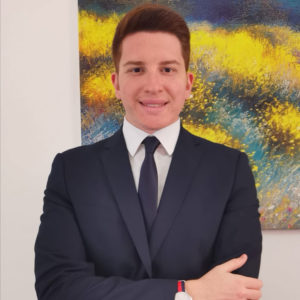 Umberto De Luca graduated in Law in March 2020 at the University of Messina, discussing a thesis in International Law entitled "Protocol No. 16 to the Convention on the Protection of Human Rights and Fundamental Freedoms".
In the 2016-2017 he took part in the New York Model United Nations project, sponsored by the faculty of Law of the University of Messina, specializing in International law, International Economics and Legal English.
In 2018 he served a six months internship at Autorità Portuale of Messina, dealing with public procedures and Maritime Law.
He started collaborating with the CDRA – Comandé Di Nola Restuccia Associati studio in May 2020.
He speaks Italian and English.