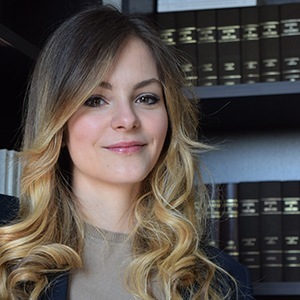 Lucia Sonnati joined the CDRA team in 2017.
She specializes in corporate law, commercial contracts and M&A transactions.
She graduated in 2016 from the University of Florence, discussing a thesis in Constitutional Law entitled "Regulation and competition. Independent authorities between technique and discretion".
In 2018 she attended the School of Advanced Training in Notarization and Civil Law at Ad Maiora School of Milan.
She is a member of the Bar Association of Milan since 2019.
She mainly provides out-of-court advice in M&A and financing transactions. She also provides day-by-day assistance to companies in their ordinary management, dealing with the drafting and negotiation of civil and commercial contracts and corporate secretarial services.