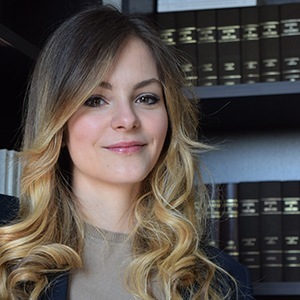 Lucia Sonnati collaborates with Comandè Di Nola Restuccia Avvocati since 2017.
She obtained the license to practice law in 2019.
She graduated from the University of Florence with a Law Master's Degree in 2016, with a dissertation on Competition law.
In 2018, she attended the school of "Alta formazione in Notariato e Diritto Civile" at Scuola Ad Maiora in Milan.
Main areas of competence: corporate and contracts law.
She speaks italian and English.