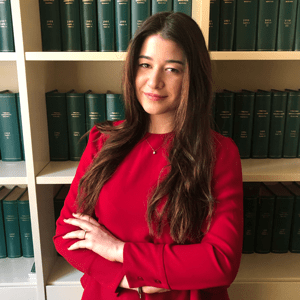 Maria Chiara Visconti ha conseguito la laurea in giurisprudenza nel 2016, presso l'Università Commerciale Luigi Bocconi di Milano, con una tesi su "Le sanzioni punitive irrogate dalle Autorità Amministrative Indipendenti e contrasto con la Convenzione Europea dei Diritti dell'Uomo: il caso CONSOB-FIAT", relatore Prof. Fabrizio Fracchia. Nell'A.A. 2015 ha preso parte al progetto di formazione universitaria Exchange Programme presso la Facoltà di Legge della University of Sussex, sostenendo, tra gli altri, gli esami di Law of Succession (Diritto delle Successioni) e English Legal System (Sistema del Diritto Inglese).
Ha iniziato la propria attività professionale nel 2016, a Milano, presso lo Studio Legale Macchi Di Cellere – Gangemi con particolare riferimento al Diritto dell'Energia. Nel 2017 ha proseguito la pratica forense presso lo Studio Legale Villata, Degli Esposti e Associati, occupandosi prevalentemente di Diritto Ambientale, Energia, Pubblico impiego, Edilizia e Urbanistica.
Parla italiano e inglese.