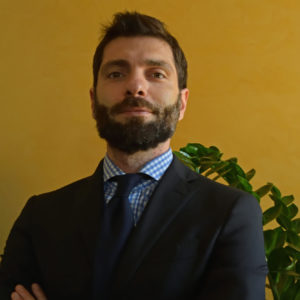 He is lawyer since 2018, graduated from the University of Molise with a degree in Law in May 2011 with a dissertation on Private law ('La responsabilità da contatto sociale'), supervisor Professor Giovanni di Giandomenico. He did his legal traineeship in the branch of administrative law.
He started collaborating with lawyers Di Nola and Restuccia in March 2013. He collaborates with Comandè Di Nola Restuccia Avvocati since its foundation in February 2016.
Main areas of competence: Real Estate, Asset Forfeiture and Property Law, Commercial and Civil Litigation.