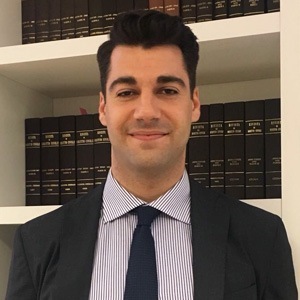 He is a trainee lawyer since 2015, graduated from the Università Commerciale Luigi Bocconi in Milan, with a degree in Law in june 2014 with a dissertation entitled "La natura arbitrale del processo romano", supervisor Prof. Avv. Federico Pergami.
After he graduated he did the notarial traineeship and he attended Scuola Notarile Viggiani in Milan.
He collaborates with Comandè Di Nola Restuccia Avvocati since march 2018.
Main areas of competence: commercial law, company law and litigation.
He speaks italian and english.