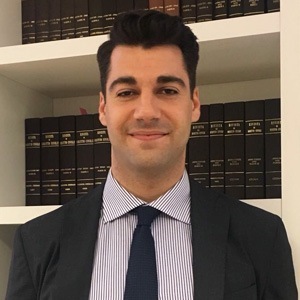 Gianluca Brambati joined the CDRA team in 2018.
He specializes in commercial law, corporate law, commercial agreements and litigation.
He graduated in 2014 from the University Luigi Bocconi of Milan, discussing a thesis in Roman Law entitled "La natura arbitrale del processo romano".
After graduation, he carried out the notary public traineeship and attended the Scuola Notarile Viggiani in Milan.
In 2019 he attended the Advanced Training in Notarization and Civil Law at Ad Maiora School of Milan.
He is a member of the Bar Association of Milan since 2021.
He mainly provides consultancy and assistance to companies, both judicial and out-of-court, in national and international contexts.
In particular, he provides assistance to companies in their ordinary management, dealing with the drafting and negotiation of civil and commercial agreements as well as corporate administration, and also in complex corporate and M&A transactions.
He also deals with litigation before Courts and with arbitration proceedings concerning civil and commercial matters.